Welcome to Inclusion Catalyst, with your hosts Mickey Desai and Susan Cooper. We bring diversity leaders to the table to hear about current issues in diversity and inclusion, deconstructing complex social justice issues to showcase the best practices in our workplaces and our communities.
Inclusion Catalyst Hosts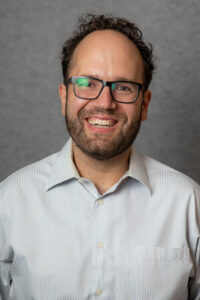 Julien Geiser
Website: greatheartconsulting.com
Julien is the Director of Corporate Support at Greatheart Consulting in Seattle. He is a parent, partner, veteran, and—perhaps most pertinently, given this podcast's mission and content—a white, cis-gendered man working in the DEI space. An ardent and intentional leader, Julien is passionate about building mutual respect and understanding across differences to ensure that equity, access, and belonging can flourish.
For too long, white people—and men in particular—have chosen to remain silent when topics related to race and gender are brought up. In a world where these and other aspects of identity, our shared history, and our collective socialization are as inextricably connected to power and privilege as they are, silence from anyone is unacceptable. If we are to live up to our stated values and the promises we've made to our fellow humans, if we are to achieve true equity and equal access, and if we are to catalyze inclusion across society and throughout our organizations, then white men must become true partners and advocates in and for this critical work.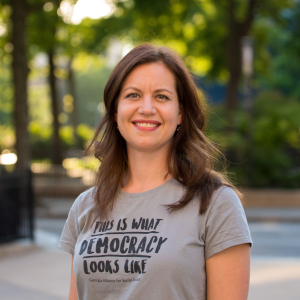 SUSAN COOPER
Founder, Inclusion Catalyst podcast
Producer, Marketing Upheaval podcast
Host, Dinner Tonight Atlanta podcast
Senior Project Manager, Creative Outhouse
Board Member, Georgia Alliance for Social Justice
Susan Cooper is co-host of the Inclusion Catalyst podcast. As a community organizer, she is passionate about diversity and inclusion. Susan serves as a Board member and organizer at Georgia Alliance for Social Justice, where she is dedicated to creating a statewide progressive network empowering and mobilizing her community towards justice and equality for all Georgians. In her professional life, Susan is project manager at a boutique creative marketing agency, Creative Outhouse. In all of her efforts, Susan is a doer. She works behind the scenes to make things happen and ensure that people have what they need to get things done. She has the superpower of resourcefulness and wants to use that power for the greater good.
https://www.linkedin.com/in/susan-cooper/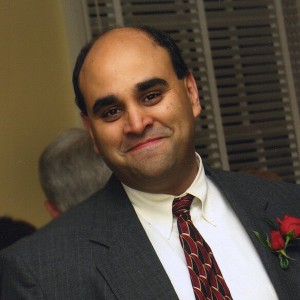 MICKEY DESAI
Founder, Inclusion Catalyst podcast
Producer, Nonprofit SnapCast podcast
Producer, The Thing About Cars podcast
https://www.linkedin.com/in/mickeydesai/
Mickey Desai is co-host of the Inclusion Catalyst podcast. With an M.A. in Counseling Psychology, almost two decades of business development experience and a résumé that touches IBM, TechBridge, and Southern Crescent Habitat for Humanity, Desai brings knowledge, understanding, and a unique perspective to every project. Mickey has a curiosity and sensitivity that stems from his academic pursuits and his experience working within a variety of organizational cultures. He is able to ensure that all parties feel heard in working toward problem resolution and maintains the mark of a good conversation is in the listening.